Compared to WD My Cloud, the QNAP TS 230 offers a faster speed, high processing frequency, and a larger storage space. My Cloud is a beginner-friendly personal cloud storage device that provides backup and syncing of stored data.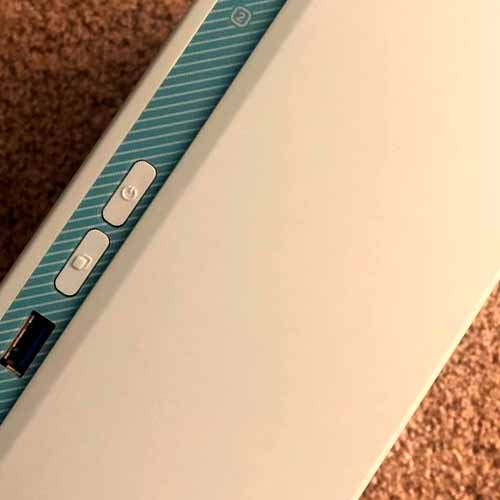 So what's going on with these devices:
The QNAP TS 230 offers high frequency processing of data and a faster transfer speed.
It has more storage capacity than its competitor.
On the flip side, the My Cloud Personal:
is priced higher in comparison.
and has somewhat difficult setup procedure.
but has overall less operational noise (if that important to you)
My Cloud specifies a dual-core storage solution with different space variants. Its user-friendly design makes it an efficient device for personal usage. It supports both Windows and Mac operating systems and allows the user to share files across different platforms easily.
On the other hand, the QNAP TS 230 shows faster processing owing to the benefit from its Quad-core, high-frequency CPU.
It also allows mass data storage due to greater installed memory and compatibility with high-capacity disks.
It carries 2 drive bays and provides 1 drive fault tolerance as its RAID technology creates a mirrored copy of all drive contents.
Recommended: Main difference between Qnap 230 and 231.
Let's Compare These Devices in Detail:
WD My Cloud
 
MY Cloud
TS 230
Processor
Marvell Armada A375 2-core, 1GHz
Realtek RTD1296 4-core 1.4GHz
Installed memory
256 MB DDR3
2 GB DDR4  
RAW capacity
2, 3, 4, 6, 8 TB
36 TB (2 x 18 TB HDD)
Interface
SATA
SATA
Number of bays
1 x 3.5-inch SATA, 2 x 3.5 inch SATA
2 x 3.5-inch SATA 6Gb/s, 3Gb/s
Ports
1 x GbE RJ45
1 x USB 3.0
1 x USB 2.0
1 x GbE RJ45
2 x USB 3.0 Type-A
1 x USB 2.0 Type-A
RAID Modes
SPAN, JBOD, RAID 0, 1
 JBOD, RAID 0, 1
Physical Dimensions
170.6 x 49 x 139.9 mm
188.64 x 90.18 x 156.26 mm
Weight
1.02 kg
1.98 kg
Which device is faster here?
My Cloud presents a slower speed in comparison as it carries a dual core process working at a comparatively smaller frequency.
Its GbE transfer speed has been recorded up to 92.4 Mbps. It specifies a slower speed as a 2 core CPU can only run two processing threads at a time, taking more time to record and transmit information.
Conversely, QNAP TS 230 has a high frequency, Quad-core processor that enables it to deal with four information threads at a time with a faster pace.
This robust processing leads to faster read-write function and data transfers. Its GbE transfer speed is measured at 113 Mbps.
What their Design Tell Us?
My Cloud exhibits a white-colored sleek tower-form hardware specifying physical dimensions of 170.6 x 49 x 139.9 mm.
Only a power button and multi-colored LED are present on the front side while the back view shows a reset button, Gigabit Ethernet port, USB 3.0 port, power inlet, and security slot.
It does not have any cooling fan but many slit-openings are present on the upper and back sides to allow air convection for cooling purposes.
Its hard drive is already installed and other devices can be easily connected to USB ports that makes its design more user-friendly than its competitor.
Tower-form design of QNAP TS 230 characterizes a sky blue contemporary NAS tool of size 188.64 x 90.18 x 156.26 mm.
The frontal outlook is clean with a marginal bar having different indicators, buttons and a USB port.
Over the back side lie, fan exhaust, other ports and power supply inlet.
This design allow easy management but inside placement of drives make setup process relatively difficult.
Available models of both:
Originally, My Cloud is available in 1-bay and 2-bay (My Cloud Mirror) models.
It also has space variants with storage capacity of 2TB, 3TB, 4TB and 8TB.
However, Western Digital has now produced a whole range of advanced NAS devices in its My Cloud series.
QNAP TS-230 is available in a single model but its capacity can be varied by using hard drives of desired storage space.
What browsers and OS do they support?
My cloudsupports various versions of Microsoft and Apple operating systems including Windows 10, 8, 7, Vista, XP, and Mac OS® X El Capitan, Yosemite, Mavericks, or Moutain.
It also enables DLNA/UPnP devices for internet streaming functions.
Many web browsing services like Internet Explorer 10/higher, Safari 6.0/higher, Firefox 29/higher, and Google Chrome 31.0 or later can be utilized with it.

QNAP 230 supports a bigger number of operating systems and browsers than its competitor naming Windows 7, 8 and onwards, IBM AIX 7, Solaris 10 or later, Ubuntu 14.04, CentOS 7, RHEL 6.6, SUSE 12, Linux, and macOS 10.10 or later.
When it comes to web browsing, it can run Apple Safari, Google Chrome, Microsoft Edge, and Mozilla Firefox.
Which Device offers Better Backup?
My Cloud offers a decent storage facility for personal data but it stands behind in the competition as not only does it possess less space to accommodate files but also supports a lesser number of OS.
WDMyCloud app can be used to sync and share the NAS files remotely across different devices.
Its mobile apps allow streaming and sharing of multimedia documents on cellular devices.
WD Smartware Pro permit sharing of files with non-WD disks and cloud services.
QNAP TS230 provides more storage in comparison as it enables hard drives with higher capacity.
Moreover, it supports devices with various OS and can share files using different browsers.
MyQNAPCloud provides efficient cloud storage for sharing important files, it can share the contents with other cloud services as well.
Qsync keeps the data synced across all connected devices and Qfiles let the users access their data via internet.
How to Set Up These Devices?
It is easier to set up My Cloud than its competitor because all you have to do is connect it to the power supply and router.
Now install its desktop app and set up your personal cloud with its web portal.
All steps for this procedure are described in user manual that comes along the product.
Although QNAP TS-230 management is similar and simple as the competitor yet handling becomes relatively tricky during setup process that includes removing the outer cover to load compatible drives on drive trays located inside.
However, except this small additional procedure, the setup is easy, including installation and signing in to QTS (QNAP operating system).
Its packing also includes a step-by-step installation guide.
Operational Noise Levels of Both:
My Cloud makes negligible noise while functioning because it does not contain any in-built cooling fan, that is responsible for sound production in most hardware equipment.
On the other side, TS 230 has a system fan to keep internal components safe from heating up but this precaution makes it a noisy gadget. Its noise level is recorded up to 15 decibel.
What Warranty you get with them?
Both devices are backed by limited warranty of 2 years from their respective companies.
Consumers are provided replacement or refund in case of damaged material or operational faults.
QNAP also gives the option to purchase an extended warranty coverage of 3 years for TS-230.