Lets make things easier. Synology DS220+ has more speed than DS420j, but at the same time, both of these models of are very similar in price (at the time of writing).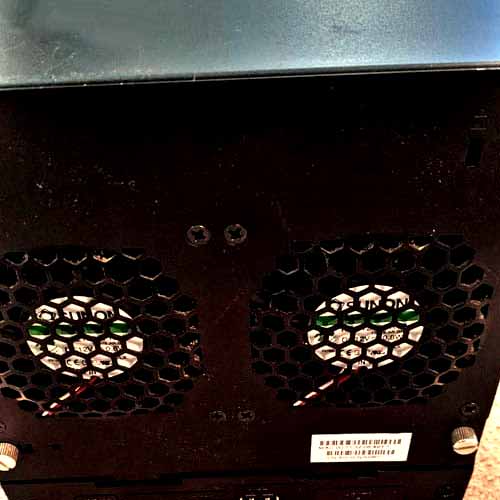 So what makes Synology 420j better here? Well, it is a 4-bay NAS whereas DS220+ is a 2-bay NAS.
So you get more storage with it.
Which Provides better Backup and Sharing?
Synology ds420j has various applications for backup and sharing of data.
There is a multiple version backup called Synology Hyper Backup which allows cross-version deduplication.
Synology Hyper Backup allows backup of data to various different destinations such as external hard drives, shared folders (both local and network), and public cloud services.
Synology ds420j is especially designed for backup of files, sharing of files and syncing of files offering various ways.
There are many backup solutions for Synology ds220+.
Cloud sync helps backing up cloud data and allows backup between cloud services and NAS.
Your PCs and server can be backed up by Synology Drive Client which backs up Windows, Mac and Linux and protect your files.
It also has Hyper Backup which backs up your Synology NAS and provides various destinations for cloud and NAS backup.
Comparing Both NAS Devices:
Synology DS420J
DS220+
DS420j
Processor
Celeron J4025 Dual-core 2.0GHz 4mb CPU up to 2.9GHz burst
64-bit 4-core  Realtek RTD1296 1.4GHz processor
Installed memory
6GB
1GB DDR4 memory
Number of bays
2-Bay
4-Bay
USB Ports
2×USB 3.0 1× Rear USB 3.0 1×Front USB 3.0
2×USB 3.0 type-A ports
Speed
Reading of 225MB/s and writing of 192MB/s
112MB/s reading and writing
Weight
7 lbs
4.8 lbs
Noise level
19.3 db(A)
20.6db(A)
Network interface
2× Gigabit Ethernet Failover Link aggregation
1×Gigabit Ethernet
Drive interface
SATA III
SATA
Ports
2 USB Type-A
2 RJ45 (Gigabit Ethernet)
1 RJ45
2 USB Type-A
Speed Comparison
Reading and writing speed of DS220+ is 225MB/s and 192MB/s whereas reading and writing speed of ds420j is 112MB/s respectively.
This means that DS220+ has more speed making it better than the other one.
Looking at the Design
Synology DS220+ has two drive bays on the front, USB 3.0 port, a power button and LED lights.
To keep things cool, Synology 220+ has a 92mm fan at the back, one more USB port, Kensington lock and a power input.
Speed of 2.9GHz is found inside the CPU of this NAS and it runs at 2.0GHz.
The design of ds220+ is very similar to ds218+ and has 2GB memory but it provides total of 6GB memory which means you can install 4GB on your own.
Synology Ds420j is used for backup and sharing, especially designed for home users and is a 4-bay home NAS.
The front of ds420j has a power button, ventilation and LED indicators.
You will see the Kensington security slot on the top and a LAN port, a power port, a reset button and two USB 3.0 ports at the bottom.
The top and bottom are of thin metal sheet whereas front is of plastic.
It also has two fans which are of 80mm and many slots which allow air to enter so the airflow can keep working.
Setup of these devices
SYNOLOGY DS420J:
Firstly, the port of Synology NAS should be connected to the AC adapter.
One end of the AC power cord is to be connected to power adapter and the other end is to be connected to power outlet.
Now, connect the Synology NAS by using the LAN cable to the switch, hub or router.
In order to turn on the Synology NAS, press the power button.
You are now all ready to start using this NAS.
SYNOLOGY DS220+:
It is quite easy to setup Synology ds220+ and takes hardly 10 minutes making it easier and better.
Unwrap the given model and keep it anywhere on the surface making sure it is flat.
Once, the drives are pulled out, install the hard drive(s).
One end of the LAN cable is to be connected to NAS and the other end is to be connected to WiFi router.
The NAS can be powered up by using the given adapter.
To start the device, press the power button.
Search find.synology.com on any web browser after properly connecting the router and NAS.
This helps you seeing details about IP address, status, model number and MAC address.
There is also an app called as Synology Assistant used for setting up the NAS.
Make sure you and NAS is connected to same WiFi. Your laptop can be connected to PC by using LAN cable or WiFi. It is recommended to use LAN cable since WiFi has less speed.
Warranty Differences: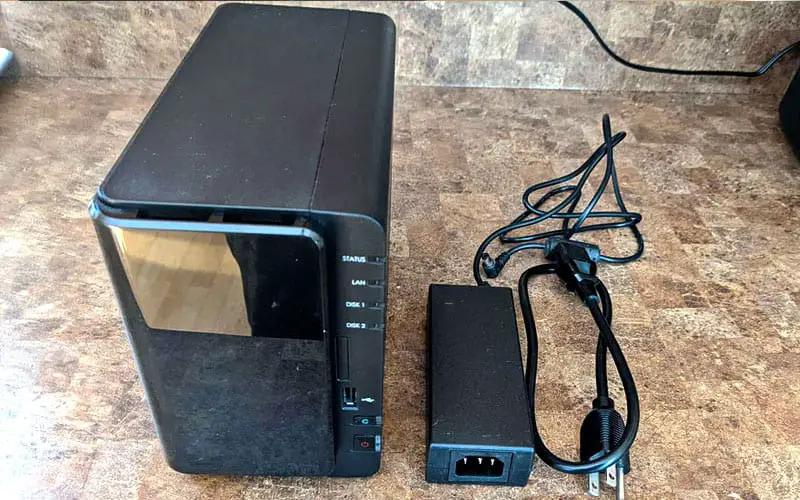 Both of these models have limited warranty of 2 years but synology offers extended warranty at the time of purchase for better performance and coverage. This extended warranty requires registration within 30 days after purchasing on the synology account.
Noise Comparison
Synology ds220+ has noise level of 19.3dbA and ds420j has noise level of 20.6dBA which means ds220+ is less noisy and so is better than its opponent.
Supported OS and Browsers
Synology ds220+ has no supported operating system. However it has supported browsers which are
Chrome, Edge, Internet Explorer, Firefox and Safari.
Supported operating systems of Synology ds420j are
Windows 7 or Later
 MacOS 10.11 or Later.
Supported browsers of Synology ds420j are
Edge, Firefox, Chrome, Internet Explorer and Safari
To Conclude:
The Synology DS420j is a little slower overall, it may look BIG, but compared to Synology DS220+, its an overall weaker device.
So out of the two NAS devices, I don't think you can go wrong picking DS220+.