Boom! The competition is standing around the well-marketing Hard disk drive (HDD) companies. Both drives are manufactured for almost the same purpose and so are giving a tough time to the users in choosing the right drive for them.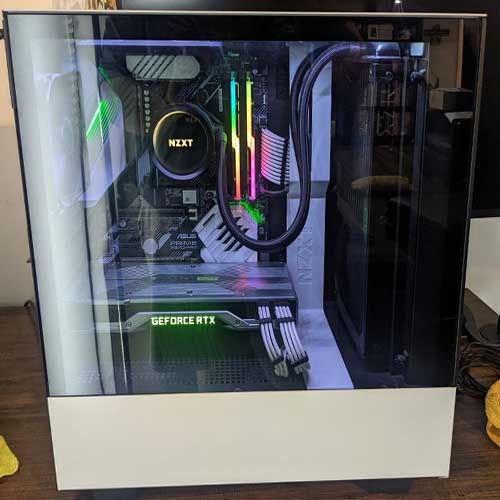 Although HDDs can't serve the way SDDs serve they offer huge capacity options at almost ¼ of the price an SDD will have with the same capacity.
Our concern stands around the Barracuda Pro series and the WD Black Gaming HDD first released around 2013.
Both drives come with SATA III interface and are purposed for gaming, business, and video/ photo editing on daily basis.
WD Black comes among the color series by Western Digital that is better in performance and Storage than the blue and green drive. The drive is meant to offer the "high performance" required by gamers and editors.
Barracuda Pro comes with almost equal/ same features as the WD's drive and it also serves as a perfect gaming or editing drive. It's the successor of Barracuda that is lower in capacity than its ancestor.
Comparison of both drives:
Seagate Barracuda Pro
Western Digital Black HDD
Above are the things that companies have claimed about their products. Let's go through a generic comparison among both drives before we get to the benchmark performance that both drives came out with.
Form Factor:
The black drive comes in a form factor of 3.5 inches that's huge and can only be fitted in a PC, or desktop. You get the only option of this form factor so you don't have the choice of getting a lower form factor of the black drive to use in your laptops.
Whereas the other drive comes with two options in form factors of 2.5 and 3.5 inches. Well, the form factor varies along with the capacities and you have relatively fewer choices of storage for the 2.5 form factor as it comes in the capacities of 500 GB to 1TB. But it's still better than the black drive.
Capacity:
Here's the most concerning thing for gamers and editors along with the good performance of a drive. In the case of gaming, some heavy games can cover almost around 20 to 50 GB or even more of space and so gamers need a good amount of capacity to keep their system going without interruption.
Among capacities, Seagate comes out ahead by offering max 14 TB of storage in their drive. Here, you get a wide range of capacities to choose among 500TB, 1 TB, 2 TB, 4 TB, 6 TB, 8TB, 10 TB, 12 TB, and 14 TB.
In the case of the other drive, you have options varying from min 500 GB, 1 TB, 2 TB, 4 TB, 6 TB, 8 TB, to max 10 TB.
Although 10 TB is more than enough for up to five years,  if you still want to keep yourself out of the hassle of buying drives, again and again, you can opt for a 14 TB drive for once by Seagate.
Cache Memory:
Cache memory for the black drive starts from 64 MB for 500GB to 2 TB drives and it goes to a maximum of 256 MB for higher capacity drives. While the other drive begins its cache from 128 MB for even their 500 GB drive.
So, comparatively, you have better cache memory in the Seagate drive but your decision shouldn't limit here.
Performance:
Good performance is what is expected out of each drive you purchase. As both these drives are meant to provide high performance, this factor in these drives should be better than their predecessors.
Data Transfer Rate: performance of a drive depends on its data rate and how it functions towards transferring, reading, or writing data on it/ by it.
The black drive comes with a rate of 263 Mb/s while the other drive offers a rate of about 220 MB/s to 250 Mb/s rising with capacity value.
Now let's see what the benchmarks came out with when both the drives were tested with the same 1 GB file:
Benchmarks
Barracuda Pro came out with a read speed of 221 Mb/s and 220 Mb/s of write. While the other drive showed up with 199 Mb/s of read and 189 Mb/s of write. Both drives are used in different capacities that also affect the results so these outcomes shouldn't be considered  "defect-less" results.
By the above results, Barracuda seems to sweep the board over the black drive although it's lower in data rate than the black one.  
RPM Speed:
Being modified, and rich in performance drives, both companies have offered 7200 RPM (revolutions per minute) of speed in these drives regardless of their capacity. So, that's a kind of tie among both drives.
Heat Tolerance and Noise:
Reaching the alarming heat stage is not a good sign for a drive. It can cause your data in trouble of getting corrupted. So, a good drive should have endurance toward heat. In this case, the WD drive shows a flawed side as it gets hot even more than its predecessor blue drive. While Seagate's drive has shown better heat tolerance under moderate to heavy loads.
Every drive makes noises. That's not something present in one drive and not another. But it should not make a lot of noise that causes interruption for you. Both drives have lower to moderate noise (except when exposed to heavy loads). Well, slighter ups and downs in noise keep on coming in due to some factors- so, that's normal.
MTBF:
Unfortunately, many people are not aware of the importance of MTBF (mean time before failure) of a drive. That's as important as the reliability of a drive as it tells the average time that the company has claimed for the drive to stand in before the failure.
Although WD had more failure issues popped up recently, they still offer about 1.2 million hours before failure on their drives. While the other drive has 1 million hours of MTBF.
It's better to stay on the safe side as far as you're choosing the right drive for your PC. I'm saying this because failure rates much more depend on the use of that drive as choosing a wrong drive that doesn't match your purpose will not perform well.
Endurance:
Both drives share a mutual warranty of 5 years. But is it enough for you to just have the drive's warranty and not the data recovery? Well, who doesn't wants data recovery services for a drive you spent a lot on?
That's what Seagate has on the table for you. By choosing their drive, you enjoy a 2-year data recovery service that perhaps isn't as long as 5 years but is better than having no recovery services at all.
Also, the Seagate drive comes with 300 TB of possible workload per year that makes around 1. 5 petabytes for 5 years.
Pricing:
Both drives share almost equal prices but they can vary from one source to another. But the main question that arises here is whether the drives are worth the price or not.
It's a yes for the Barracuda drive. For this drive, you get extra storage space and even better performance than the black one. Also, this drive is slightly cheaper than the other drive as per the current rate on amazon.
WD drive is also good and worth the price as it stands in other points like MTBF and better data rate claimed. Make sure you purchase following the purpose it is meant for.
So, when both drives are giving SDDs-like results being HDDs at a lesser price then why not?
My thoughts:
Both drives compete for the same purpose which makes the decision a bit confusing to make. Well, for the users who want a balanced performance, capacity, and MTBF, WD's drive is geared toward them.
The other drive stands out in other points like in providing more than enough capacity (where 10 TB is enough as well), 2 years of recovery services, and slightly better performance than the other drive. So the users who are more concerned about a static balance among all the things the best drive can offer, then Seagate's drive is for you.
Remember, every drive is made for a specific purpose. For these drives, the purpose stands around gaming, editing, and business. If you want a drive for other systems like NAS or surveillance, you have better alternatives in the market. Always go for the right drives to get the best out of it.
Recommendations:
There are many other gaming HDDs in the market that are good in performance as well as in capacity. You can opt for the Toshiba X300 HDD that also comes with 10 TB of capacity if the warranty isn't so that is your concern. It comes in almost 20% less price than these two drives we compared. But the thing where it falls is its limited warranty of 3 years.
But the warranty is taken as a signal of build quality and a company does not claim it over the limit they think they can't make it. So, warranty accompanying other vital factors should also be your consideration.